"Thank you for flying _______ airlines. We know you have a choice a choice of which airline to fly and we appreciate you choosing us." …really? Do we have a choice or do we just choose whichever airline has the best rate for the itinerary we need based on the airports we're flying in and out of?
Most airlines only seem to be getting worse.  Unfortunately for them it's happening in a sea of social media where consumers voice their experiences. Andrew Hyde and Frontier have been sparring for months now through his Frontier Fail website.  Brad Feld's post today was on Taking a Month Off of Air Travel. And then there's the infamous United Breaks Guitars video that made their stock plummet: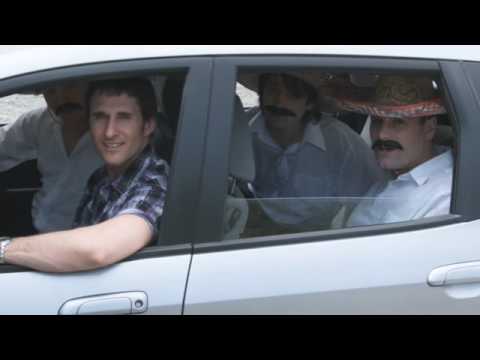 Unfortunately for us there's not much choice since most of them are tanking when it comes to customer service.  Virgin and Jet Blue may be the exceptions to the rule.
I received an email a few days ago for Frontier Airlines with the headline "We turned Colorado Day into Colorado Week" offering fares listed between $34-$139 each way.  Sounds like a great deal right?
Well, then I read the fine print, and by fine print I mean the real details that for some reason need to be written in 4 point font that you need  a microscope to read.  Both convenient and awesome!  Here's what it said:
Fares do not include passenger facility fees of up to $9 each-way, the September 11th Security Fee of up to $5 each-way or fees of $3.60 per segment. A segment is defined as one takeoff and one landing. Fares to/from Alaska do not include arrival/departure tax of $8 each way. Seats are limited and certain flights and/or days of travel may be unavailable at these prices, especially during busy travel periods. Tickets are non-refundable and non-transferable, but may be reissued for up to a $150 change fee (depending on the fare type purchased) plus any applicable difference in fare so long as your flight segment(s) is canceled prior to scheduled departure time, otherwise the ticket(s) and all monies will be forfeited. Previously purchased tickets may not be exchanged for these special fare tickets. If you choose to purchase an Economy ticket through our Reservations Center or at a Frontier airport location, there will be a $25 ticketing service fee. Fares and schedules are subject to change without notice and other restrictions may apply. Based on August 2009 schedule some flights are operated by Lynx Aviation. Be sure to read and understand the rules for checked baggage.

*US: Fares shown are each way for off peak travel. Off Peak is Monday-Thursday and Saturday through 1/15/10. Fares are slightly higher other days of the week. Blackout dates of 9/3- 4 and 9/7/2009, 11/24-25, and 11/28-30/2009, 12/18-19, 12/22-24, 12/27-29, and 12/31/2009, and 1/2-3/2010 apply. Purchasing an Economy fare may result in additional baggage fees: a first bag may be checked for a fee of $15 per person and a second bag may be checked for a fee of $25 per person. Service to/from El Paso, TX and Grand Junction, CO ends 9/13/09. Seasonal service to/from Anchorage, AK ends 9/21/09. Seasonal service to/from Jackson Hole, WY ends 9/13/09.
So, if you're going to Alaska with two bags not on a black out date and purchase tickets at an airline counter you can add $69 to your ticket price.  This includes things like a 'facility fee' and a 'security fee.'  I think Ticketmaster started this 20 years ago with their 'convenience fee' of $5-$10 added to every concert ticket.
Airlines – if you're going to charge these fees, just be upfront and honest about it.  Yes, they're lame and that's why  you guys shamefully hide them in 4 point font and doublespeak language.  We get it, we don't like it and we can't do anything about it.
As a marketer I learned the magic of using the words 'starting at' before a price a long time ago.  Those $34 tickets are probably only from Denver to Colorado Springs.  Almost no one is going to get a $34 one way airline ticket and who expects an airline to make any profit on a ticket that low anyhow.
It turned out that their rate for the flight I wanted to New York was $299 (before all the hidden extra charges) and I found the same flight on Us Air for $213.
We understand that businesses have costs and are fine paying a fair price for a service, but please stop raping us with quasi-hidden fess.  My final request for all airlines is for your next steps to not include charging extra for having to deliver lost bagage or making the oxygen masks deploy only after a credit card is inserted in the seatback scanner.