A friend sent this to me on Facebook and it struck me.  We talk about how things have changed so much in our lifetimes, but we usually reference things like 8 track tapes and vinyl records switching to compact discs and bytes on an iPod. Did you realize that the patent for the compact disc was filed in 1966 and the first one wasn't produced until 1982?
But think about how much your life has changed just in the last 10 years from advances in technology.  Can you remember life before you had an email address or a cell phone?  This video is from a newscast in 1981, almost 20 years ago.  Look how how far we've come with the advancement of Moore's Law.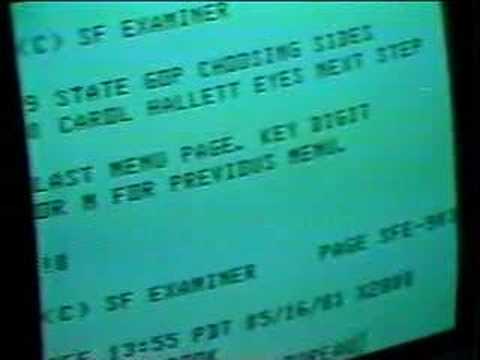 What made watching this even funnier to me was that I saw my friend's email on my iPad and clicked a link to go to Facebook to read the message.  Then I clicked into YouTube and watched this on a thin crisp iPad screen.  That's normal today.  'Normal' when this was broadcast was to move the rabbit ears on a TV the size of a bank safe to get good reception and cable TV was a new phenomenon.